Camera Grand Prix 2019 / CJPC
Camera Grand Prix 2019 -outline-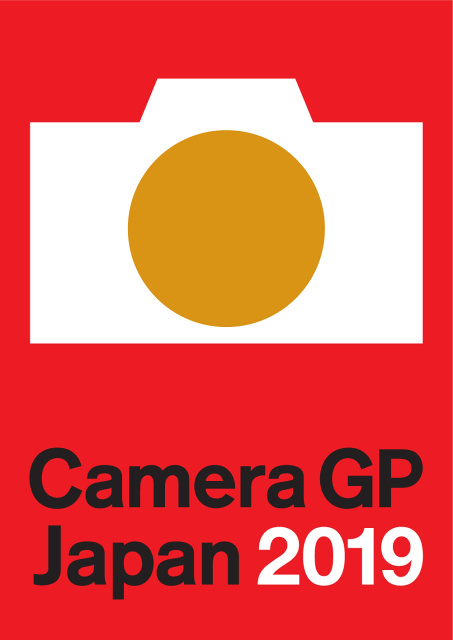 Camera Grand Prix is held by Camera Journal Press Club (CJPC, Japan), a group of representatives from magazines or websites specializing in photos and cameras. CJPC, established in September 1963, has 10 members from the media as of April 2019. The selection committee, organized under CJPC's Camera Grand Prix Executive Committee, deliberates and selects the best products for the four awards from among those introduced into the market during the previous fiscal year (i.e. from April 1, 2018 to March 31, 2019 for Camera Grand Prix 2019).
Camera Grand Prix "Camera of the Year" is granted to a still camera recognized as the best of all released during the period. "Lens of the Year" is awarded to the best lens launched in the Japanese market, while "Readers Award" is determined by general camera users' vote on a dedicated website. (The voting period this time was from March 18 to April 14, 2019.) In addition, CJPC members give "Editors Award" to a camera or another form of photography-related product, excluding the ones awarded "Camera of the Year" and "Lens of the Year", in consideration for the product's popularity, topicality, and innovativeness.
The selection committee is comprised of CJPC members, chief editors (or other representatives) of CJPC member publications, external members entrusted by Camera Grand Prix Executive Committee, and other special members such as academic experts, technical writers, professional photographers, and representatives from photo-related organizations, in addition to TIPA, the Technical Image Press Association, an association of photo- or image-related magazines, which now has 28 member organizations and photo journalist clubs from 16 countries mainly in Europe. In total, 55 people were involved in the selection process this year.
The reasons for choice stated here were composed by Camera Grand Prix Executive Committee, based on the selection committee members' opinions.
Camera of The Year
Camera Grand Prix 2019 Camera of the Year is to be awarded to "LUMIX S1R", produced by Panasonic Corporation.
Lens of The Year
Camera Grand Prix 2019 Lens of the Year is to be awarded to "FE 24mm F1.4 GM", produced by Sony corporation.
Readers Award
Camera Grand Prix 2019 Readers Award is to be given to "OM-D E-M1X", produced by Olympus Corporation.
Editors Award
Camera Grand Prix 2019 Editors Award is to be given to "RICOH GR III" produced by Ricoh Company, LTD. and to "28-75mm F/2.8 Di III RXD (Model A036)" produced by Tamron Co., Ltd.
About The Camera GP emblem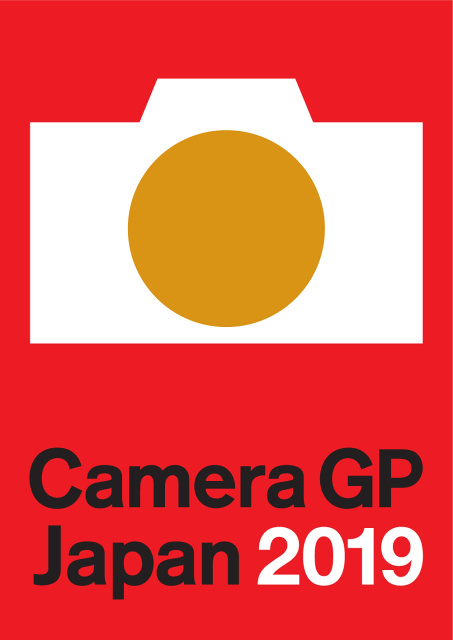 The Camera GP emblem is trademark (registration pending) of the C.J.P.C (Camera Journalist Press Club of Japan). The use of the emblem is not permitted except for the purpose of creating news articles on the Camera Grand Prix. In that case, however, any alteration or partial use of the mark is not allowed.
【GUIDE LINE】
Color:Use it by the color basically.
Size:Use it by 8mm or more in width.
Others:The ratio in length and breadth cannot be changed/A part alone cannot be used/The color cannot be changed/Other elements cannot be added.
All inquiries:Camera Journal Press Club /JAPAN
Website: http://www.cjpc.jp/
Email: camera-gp@cjpc.jp

Camera of The Year
Panasonic LUMIX S1R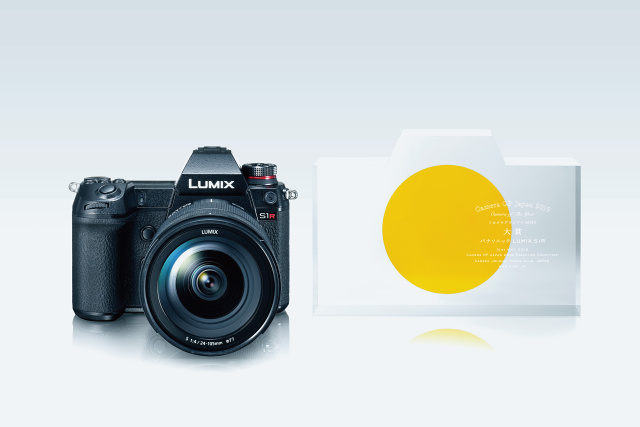 Reasons for choice
This is one of the company's first 35 mm full-frame mirrorless models, launched along with LUMIX S1. Excellent all in all, in functionality and operability, appealing to users' sensibility.

LUMIX S1R symbolizes Panasonic's strenuous efforts made through the years since LUMIX G1 was released in 2008 as the world's first mirrorless model (Camera Grand Prix 2009 Editors Award winner).

The effective 47.3-megapixel CMOS sensor combined with the image processing engine realizes a highest-level resolution, producing images that are sharp, glossy, and yet natural enough. Its High Resolution Mode synthesizes 8 consecutive images to create a stunning image equivalent to 187-megapixels. The high-precision electronic view finder with 5.76M-dot OLED (Organic Light-Emitting Diode) boasts a 0.78x magnification ratio, offering the finest views among all mirrorless cameras. The autofocus function using the company's original Depth From Defocus technology is so fast and precise that, coupled with the deep-learning AI technology, it makes itself perfect to capture such moving subjects as humans and animals.

The rugged design, weather-resistance, and the well-designed button layout that ensures a firm, comfortable grip all contribute to the model's high credibility and operability.

Its great performance and elegance deserving to a high-end camera are successfully embodied together. The large-sized body denotes that a mirrorless camera's advantages are fully incorporated in it.

Panasonic's technical cooperation with Leica Camera and Sigma, namely "the L-Mount Alliance", gives wider options to users for interchangeable lenses, surely diversifying the camera systems.

Many of the Selection Committee highly appreciated the degree of perfection and ambition displayed on this model.



Lens of The Year
Sony FE 24mm F1.4 GM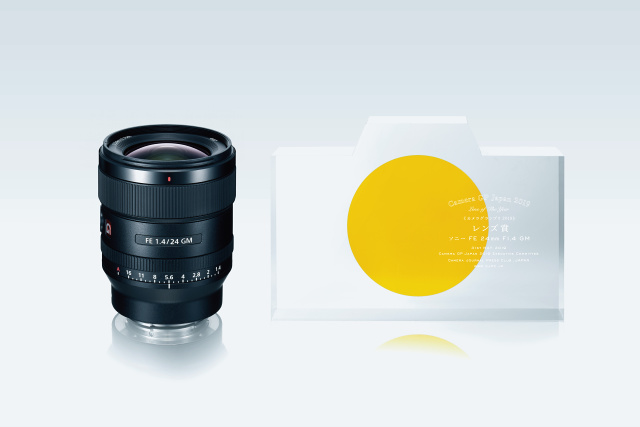 Reasons for choice
This large-aperture prime lens provides the widest angle as of today in Sony G Master series, in which the company has achieved, with its advanced optical technology, high resolution as well as spectacular bokeh at the same time.

Although it is a large-aperture, wide angle lens, the image quality is well preserved even towards the image peripheries in both sagittal and meridional directions, so an unwanted spreading of point light sources is thoroughly suppressed, offering a high resolution, beautiful picture with little aberration. It gives spectacular resolution even at the widest F1.4 aperture, realizing the long-awaited capability for shooting a starlit sky. Furthermore, its glassy bokeh is not only beautiful but natural as well.

Unlike other manufacturers' large-aperture lenses, this one is highly small and light, going against the current trends of higher-performance, larger and heavier lenses. With little distortion, its great usability goes beyond scenic photography.


Readers Award
Olympus OM-D E-M1X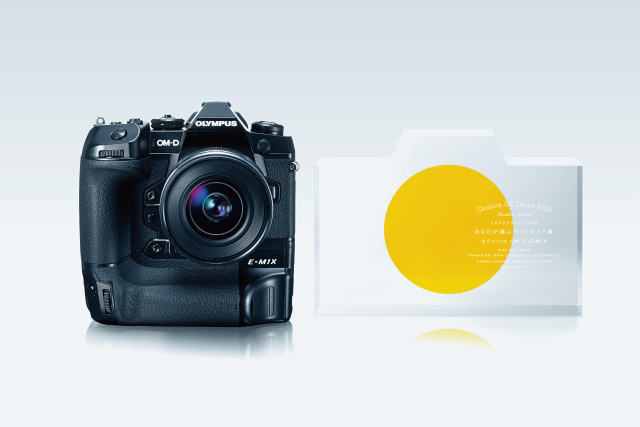 Reasons for choice
A camera which dramatically changed the concept of a mirrorless flagship.

Although this is a Micro Four Thirds model, it has an integrated vertical grip that can be firmly held and comfortably used for both vertical and horizontal shooting.

Its 5-Axis Image Stabilization with up to 7.5 Shutter Speed Steps Compensation, the reliable dust-proof, splash-proof and freeze-proof construction that allows you to shoot even in a harsh environment, and its AF performance superbly tracking moving subjects were all rated highly.

Its Handheld High Res Shot Mode as well as the Live ND (Neutral Density Filter), both reflecting Olympus's uniqueness, add to the model's appeal.

The voters' comments are as follows. [Excerpts]


■ "A mirrorless camera" means this model to me!
■ An excellent piece outstanding in the camera history, making full use of the Micro Four Thirds' advantages.
■ It feels so comfortable in my hands that I found myself looking into the finder very naturally.
■ It is at a level above other professional models. Great performance, portability and durability.
■ Whole new approaches seem to have been taken for so many unique functions.
■ It looks by far the most stylish among others.
■ I thought the grip form and other features are well designed with users' point of view.
■ Its body is a bit large, but it measures up to a professional use.
■ The highest-level camera shake compensation, along with the great auto focus capability.
■ This flagship model shows the company's resolution. It created a new standard for mirrorless cameras, by enhancing the strengths to the fullest extent.
■ This will expand the possibilities of Micro Four Thirds.
■ The AF captures a running Shinkansen (a high-speed train in Japan) and a racing car! That is great!
■ I believe this camera can capture anything.
■ It lets you shoot amazingly sharp, crisp videos.
■ The dust-proof and splash-proof body is tough and robust enough, and the AI-based autofocusing has a great potential. All the necessary buttons are exactly where you would expect them to be, thanks to the well-thought-out design. The best feature for me is the two Real Dials on the back, each for vertical and horizontal shooting.
■ A dependable device that you can use in any condition.
■ With the sheer technical perfection, it places users' viewpoint first.
■ Strikingly original and absolutely unique. No other models could compete with it.
■ It beats any other cameras in every feature.
■ Its specifications best meet what we expect from a camera today.
■ This new model appeals to me because it seems to have been developed with great enthusiasm, meeting the challenges today, with their unique Micro Four Thirds technology.
■ The Handheld High Res Shot Mode, Live ND, and other practical techniques are well incorporated.
■ The powerful camera shake compensation is totally astonishing, overwhelming others.
■ It fulfills great specifications especially in continuous shooting and autofocusing, and it comes with the battery grip as standard equipment into the bargain.


Editors Award
RICOH GR III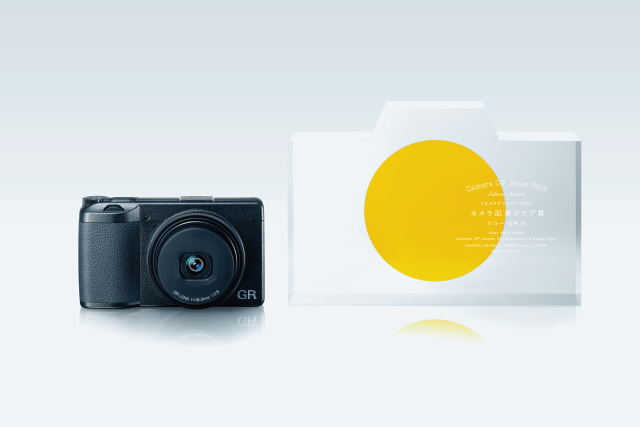 Reasons for choice
RICOH GR series has long kept the concept of a compact and light snap shooter with 28mm fixed focal length since its first, "RICOH GR1", a film camera released in 1996. While retaining the same basic design and usability, the series has evolved into the incomparable compact camera, GR III.

The body is smaller than the previous model, and such functions as Macro mode became easier to use. It responds very quick, attaining higher perfection by accommodating an in-camera Shake Reduction mechanism.

Apart from the GR history and its enthusiastic fans, we highly evaluated the creators' sincere attitude toward the long-held concept and the high degree of perfection of the camera. We applaud the advent of GR III as a mature form of a GR model. An extraordinary model, attractive enough as a product. It adds value to taking photos with a camera, not a smartphone.

It raises hopes for the whole category of compact digital camera, further opening up the possibilities for high-end compact cameras.


Editors Award
Tamron 28-75mm F/2.8 Di III RXD (Model A036)
Reasons for choice
This model expresses Tamron's very essence, with which the company provides interchangeable lenses with distinctive uniqueness that no camera makers could match with their original lenses.

This lens, with the wide-angle end at 28mm, is surprisingly small, although it has the maximum F2.8 aperture in all the zoom range and is for a 35mm full-frame mirrorless camera.

It gives a high-quality image to the image peripheries, with high resolution befitting a latest high-performance image sensor, while maintaining beautiful bokeh as a large aperture lens.

Compact enough to carry around, it lets you take photos with a shallow depth of field quite easily. Its short MOD (minimum object distance) is handy for so many shooting purposes that you may find any other lenses unnecessary.

Moderately priced on top, it seems to have been developed and offered with keen attention to users' needs.

This well-balanced, carefully designed lens would help increase the users of full-size mirrorless cameras.


Camera Journal Press Club/JAPAN

Copyright© 2006-2019 All rights reserved by Camera Journal Press Club
Contact Email:
camera-gp@cjpc.jp